Fitness as a Franchise!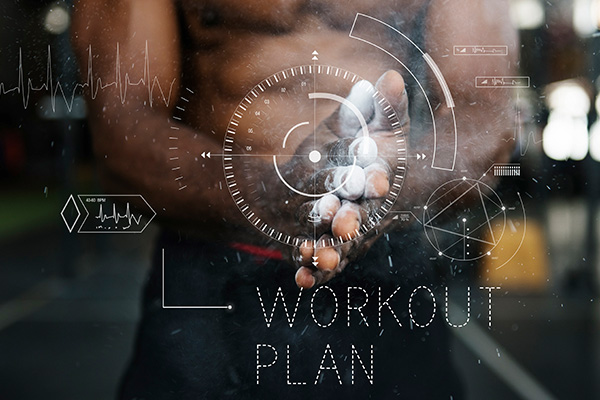 What if we said you can chart your new course as an entrepreneur at the same time you help people take control of their health and get fitness results they'll love?
Americans' efforts to improve and extend their lives by being part of a health and fitness program helped grow the industry behind those into a nearly $40 billion industry as of 2019. But the pandemic presented unprecedented challenges for many of those businesses as people avoided communal spaces, particularly those where a breath-borne virus may be more likely to spread.
However, those same conditions created what The Washington Post called the pandemic's home-workout revolution as people worked to get their exercise in solo sessions. That embrace of home-based fitness is expected to continue, with 90% of Americans who exercise regularly saying they'll continue doing so at home after the pandemic subsides.
Evolving Exercise
In-home personal training has typically been done face-to-face and some operators continued that during the pandemic, with trainers masked and distanced from their clients or holding sessions outside.
Meanwhile, many others moved to a hybrid or all-virtual model that enabled people to keep up with their routines right at home without having to host a trainer. It's that option most of those who intend to keep on with their in-home training plan to stick with, appreciating the ease, flexibility and convenience.
Some of our great franchise partners got in on the shift before or during the pandemic and revolutionized their businesses as a result. For example, MyFitness Butler offers online, one-on-one training sessions that range from 120 minutes of coaching and one half-hour virtual workout per week to 360 minutes of coaching per month and three half-hour workouts per week. D1 Training can even offer its Division 1 style of strength training and conditioning for in-home sessions with its D1 to U program.
Owning Fitness
These are only a couple of the incredible franchise opportunities we represent that offer in-person and virtual training that can help people reach their fitness goals. They can also help you chart your own course and achieve your business ownership dream with a cost of entry as low as $56,000.
If you're interested in being part of one of these great franchises, schedule your free Evergreen Franchise Advisors consultation today and let us help you get started!