Constructing Your Future: Why the Home Service Space Is a Solid Investment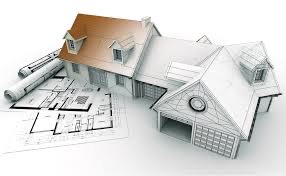 Thanks to the increased time spent at home over these last few years, the demand for home improvement services has grown exponentially. From kitchen remodels to brand new flooring, consumers are on a mad craze to upgrade their abodes that now double as office spaces, day care centers, and entertainment centers. Right now, the home remodeling marketing is currently valued at $430B in 2022 with no signs of stopping.
As one of the fastest growing industries in the nation, the home service sector is likely to just keep right on growing to meet the increasing demand. If youíre looking to start a business and want to take advantage of the recent explosion in remodeling and renovating, buying a home service franchise may be a smart move for you and here we give you the reasons why.
Low Start Up Costs
When considering whether to invest in a home service-based business, it is important to consider the startup cost of a service-based business tends to be far less than most product-based businesses. This can make business ownership a real possibility for many. Its low overhead and home-based business model allows prospective franchise owners to get their business up and running for as little as $50,000 all in.
Whether you want to run a wood refinishing business or residential cleaning service, it can probably be done for less than you think, while being operated out of your own home. What is more, there are sometimes programs available to help make investing in a franchise even more accessible for the motivated, first-time business owner.
Recession-Resistant Business Model
No matter what economic climate we are in, people will always own homes, and they will always need those homes serviced. While there are many industries that ebb and flow with the market, there are many categories within the home service sector that thrive despite the times.
As previously mentioned, with home improvement expenditure in the U.S. well over $400 billion each year, it is an industry with lots of potential for success. From plumbing to equipment repair, there are many services homeowners and property owners need that cannot not wait until a positive economic headwind.
Unlimited Growth Potential
Owning a home services franchise not only allows for a much lower upfront investment, but it also has the potential to grow at much more rapid rate. Thanks largely in part to its low overhead and home-based business model, it makes expanding and scaling your business a lot easier.
Unlike a brick-and-mortar business, as demand for your home service franchise grows, you can easily scale up by simply adding more mobile units, more service technicians, or add a new service area. And, if needed, itís equally convenient to scale down to keep your business in line with demand.
Ready to Build Your Own Empire?
It is no secret the demand for home services is strong and will continue to be. It's a market with consistent need, making the possibility of owning a franchise in this space a sound investment. From its low start up costs to its promising growth potential, it comes to the table with a lot of upside.
If you have recently been interested in looking into a home service franchise but find the thought of sorting through hundreds of brands and opportunities overwhelming, I am here to help. Letís set up a time where we can discover what could be the best fit for you.