Less Risk and Greater Reward: Why Franchising Is a Good Fit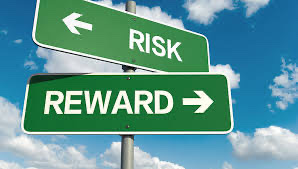 If you find yourself among the 4.3 million people who joined the mass exodus of corporate America in 2021, you might be asking yourself, "what's next?" Whether you were on the hunt for greater work life balance, a better financial trajectory, or needed to stop working for the man, you might be considering starting your own venture and becoming your own boss.
Promoting yourself to CEO can start with two very different routes – either that be starting an independent business or going into franchise ownership. While both offer the end goal of working for yourself, both carry their own risks and rewards. Here we go over why franchising just might be the better fit once it is all said and done.
Small Business vs. Franchise Success Rates
It is no secret that starting your own business comes with a much higher risk than a franchised business. In fact, according to statistics published in 2019 by the Small Business Administration (SBA), about twenty percent of business startups fail in the first year. About half succumb to business failure within five years.
Most of this failure has to do with the fact that the startup business has no previous blueprint. A franchise business, however, has already had all the heavy lifting done for them. The concept has been proven in the market and won't need to wait on a buy in from the consumers. With this, there is evidence to support that franchises have a much better chance of success due to the system that supports it.
Monetary Requirements
Any time you start a new business – franchising or on your own – you need capital to support this endeavor. The question of how much is what divides the road for independent vs. franchise. On the surface, one could easily argue that it costs less to start your own business than getting into a franchise. But the key word here is start.
With a franchise, while it may seem like you are paying way more upfront, you at least know exactly how much you will need. From the franchise fee down to the inventory, you know precisely how much is needed and where it is being allocated. With a startup, however, you have no way of knowing. Because this is the first time the concept will be tried, you could end up spending way more than you had bargained for courtesy of all the trial and error.
Network and Support
Starting your own business can be exciting, but it can also be frightening. When beginning a startup, you really are out on your own. From finding the capital to get started to figuring out how to get that first customer, the roadmap is completely blank page.
Franchising offers the best of both worlds. With its proven model, you have the ability to be in business for yourself, but not by yourself. Because the franchisor has an abundance of valuable previous experience, they can provide you with a strong support system, while still allowing you to run your own show. From an established training program to vendor relationships, you have all the tools to run a successful business at your fingertips.
Evergreen Franchise Advisors Can Help
Are you an aspiring business owner trying to decide what's next? Here at Evergreen Franchise Advisors, we have built a proven system to help you figure out what that next chapter could look like. We provide free franchise consulting services to entrepreneurs just like you.