To Scale or Not to Scale: Is Multi-Unit Right For You?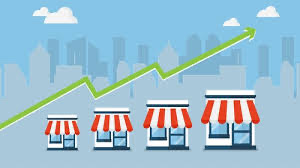 When it comes to investing in a franchise – you can typically go two routes (depending on the franchise, of course). You can opt to invest in a single unit – one independent business – or you can invest in multiple units of the system. Single units were the predominant way to go for as long as franchises have been around, but multi-unit ownership really picked up steam in 2008 courtesy of the economic downturn.
If you have decided that franchising is your next career chapter, you might be wondering if purchasing multiple units is something that you should consider. Aside from the obvious necessary capital reasons, there are few other things to take into account if you have hit this fork in the road. Here we will review whether this decision might be the right fit for you.
Potential for Higher Success Rate
Probably the biggest pro to becoming a multi-unit franchise owner is you are setting yourself up for greater chance of success. Instead of putting all your eggs into one basket, you have an entire system you can oversee. If one of the units in your system is struggling, the stronger ones can pick up the slack and spread the wealth.
Additionally, because franchise units are built off a proven blueprint, duplication becomes easy. As soon as you get the first unit up and running, scaling becomes that much easier, getting you to profitability that much faster.
Greater Cost Control
Despite a much greater investment upfront, multi-unit ownership provides for greater cost control throughout your system. Having multiple locations allows multi-unit franchise owners to spread their fixed costs across all their locations.
If you took economics in college, this is where your economies of scale theory can come into play. Because you can share the resources, the marketing, advertising, inventory purchasing, and employee training will be more efficient and lead to greater profits and ROI.
Solid Support System
When you invest in multiple units of a franchise, you are building your own system within a system. With several businesses in that one brand, you create a network of support that can help and support one another – whether that be for business advice, inventory shortages and even labor issues.
Instead of starting a business from scratch, multi-unit franchise owners are entering into the same established business several times over. Multi-unit franchise owners quickly learn where to turn for help because they have already learned the ropes and lay of the land.
To Scale or Not to Scale: Not a One Size Fits All
The above is just a few of the many benefits when it comes to considering multi-unit franchise ownership. No matter what direction you decide to go, both require hard work and dedication to grow a successful business. While multi-ownership does have its perks, it really boils down to the amount of capital you have and have access to.
Deciding the next chapter of your career is no easy feat, and while there are many directions to go, franchising can offer a tried-and-true system built for success. If you are considering owning a franchise, Evergreen Franchise Advisors provides free franchise consulting services to entrepreneurs at every step of the discovery process. Representing over 600 of today's leading franchise brands, we are here to help you navigate the often-overwhelming world of franchising and find the one that suits you best.